There are certain stages in the successful transition of a child into a student at the pre and primary level. When the young learners start their class, they must adjust to new surroundings, become familiar with new teachers and peers, learn new ways of working, and make sense of the rules and routines that they implement in their classes.
1. Intellectual Aspect
Young learners are curious, motivated to achieve when challenged, and capable of critical and complex thinking. Students have opportunities to be curious and to have their think uses so that it becomes easier for him/her in the future while teaching the young learners.
2. Social Aspect
The young students' need to be social and to know about themselves, is met through a culturally responsive programme and a classroom culture that celebrates diversity. Young learners have an intense need to belong and be accepted by their peers while finding their own place in the world. This is something that the pre and primary educators should inculcate and implement to make the overall teaching-learning process more impactful and effective for the students under their tutelage.
3. Physical Aspect
Young learners become mature at varying rates and go through rapid and irregular physical growth, with bodily changes that can cause awkward and uncoordinated movements. This can be a detriment in their transition and should be handled by the pre and primary teachers in order to eradicate the physical barriers and cater to the holistic growth of the young learners.https://samsmontessori.com/about-us/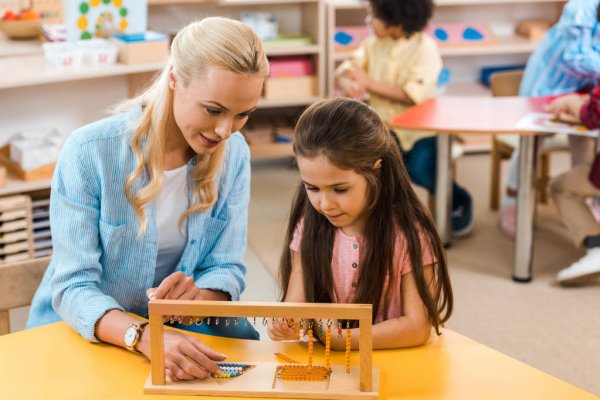 4. Emotional and psychological Aspect
A pre and primary or early childhood teacher must be sensitive to the emotional and psychological changes that are happening to students. This not only helps in the development of a bond between the teacher and the students but also caters to the successful transition of a child into a student.
5. Moral
With their new sense of the larger world around them, young learners are idealistic and want to have an impact on making the world a better place. Therefore, boosting their moral should be another very important job for a pre and primary educator and they should learn about it while pursuing the pre and primary teacher training courses.
So, it is clear that to become an impactful teacher, it is important for a learner of Montessori teacher training courses how to help the children en route to their successful transition into young learners